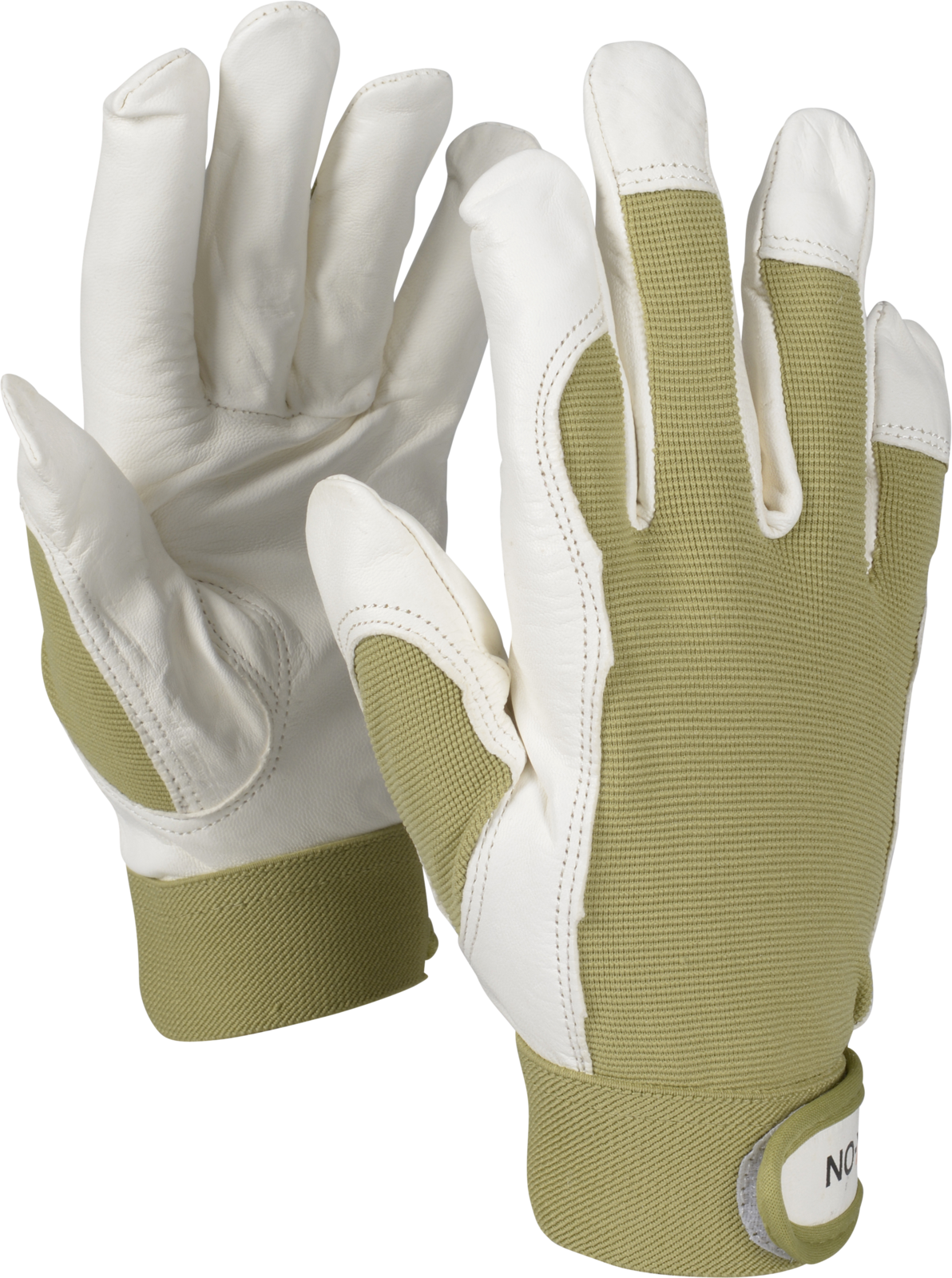 Supreme
Our system is preparing your .PSD files. This can take a moment. If you leave this page before your files is prepared they will not be downloaded.
OX-ON Eco Supreme 7601
Product number:

069.08

Amount in package:

6 pairs
Properties
Chrome 6 free (hypoallergenic)

Soft and flexible goatskin

Nail reinforcement

Velcro closure

Environmentally friendly (tanned with vegetable oil)
The OX-ON Eco Supreme 7601 is for allergic and environmentally conscious wearers who need a quality glove for carpentry or warehouse work, assembly, horticulture or gardening. Free of chrome 6, avoiding harmful substances that can cause allergic reactions and eczema. Tanned with vegetable oil extra for consideration for the environment. The Eco Supreme 7601 is made of soft and smooth goatskin in the palm, thumb and knuckle and nail reinforcement. The back of the hand contains elastane, providing the ideal combination of mobility and flexibility. The Velcro closure at the wrist ensures a stable and comfortable fit and prevents dust and dirt from getting inside to your hand. Eco Supreme 7601 is the environmentally friendly glove choice for the quality conscious user.
Order
| Size | Art. no. | DB No. | EAN no. | FINFO no. |
| --- | --- | --- | --- | --- |
| CE 08 | 069.08 | 5309856 | 5701952069088 | 4804331 |
| CE 09 | 069.09 | 5309811 | 5701952069095 | 4804332 |
| CE 10 | 069.10 | 5309813 | 5701952069101 | 4804333 |
| CE 11 | 069.11 | 5309814 | 5701952069118 | 4804334 |
Antal
| Minimum order | box | cll |
| --- | --- | --- |
| 6 pairs | 6 pairs | 72 pairs |