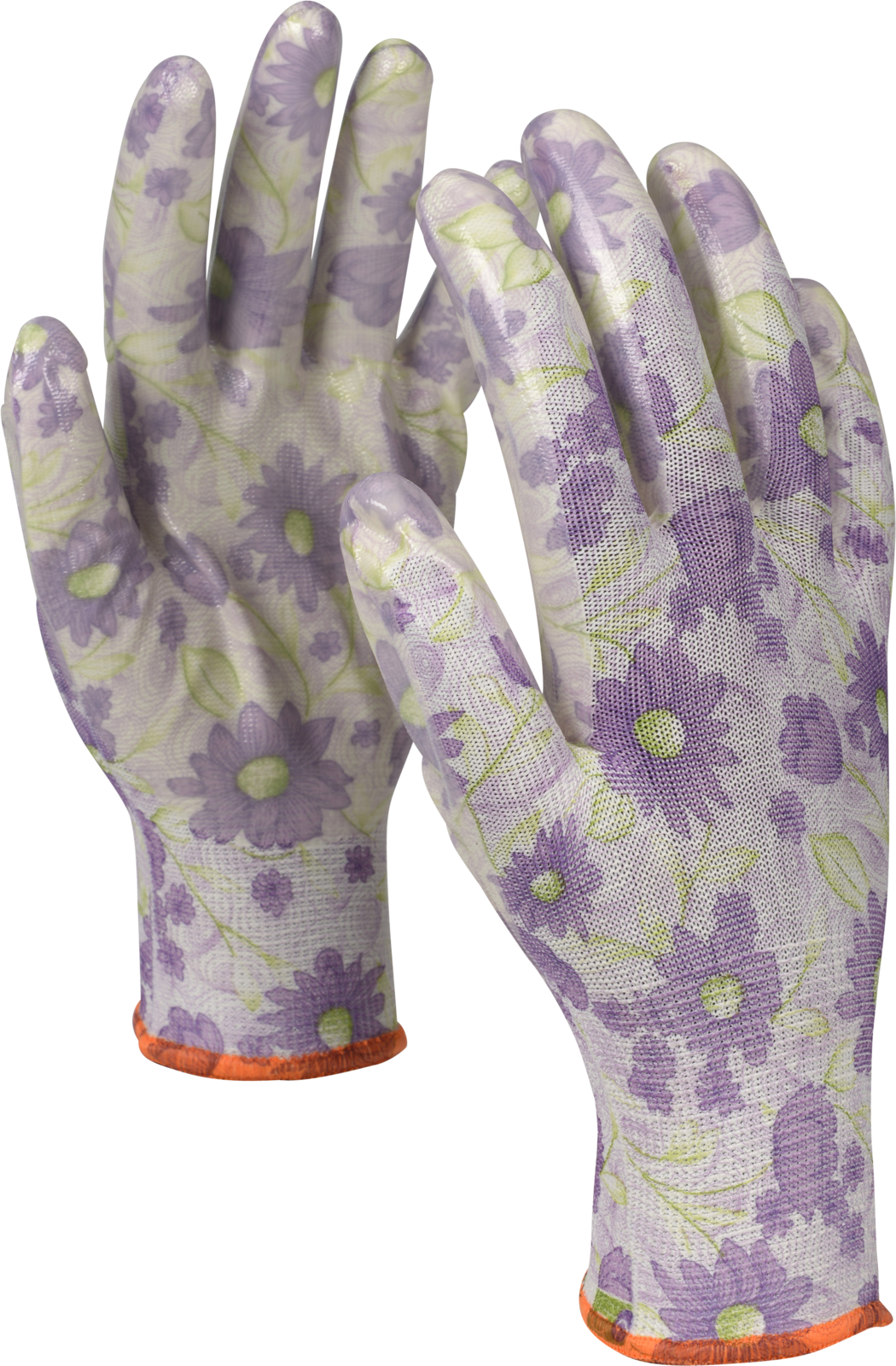 Basic
Our system is preparing your .PSD files. This can take a moment. If you leave this page before your files is prepared they will not be downloaded.
OX-ON Garden Basic 5006
Product number:

024.67

Amount in package:

6 pairs
Properties
Particularly suitable for gardening work

Waterproof palm and fingertips

Unique grip
The OX-ON Garden Basic 5006 is a flowered garden glove for combining good quality with a colorful design. Perfect for working in horticulture, using tools or cleaning, washing, planting, weeding and trimming. Finger-dipped knitted glove in polyester for comfort, full flexibility and ideal fit. The palm and fingertips are made of waterproof nitrile, which ensures dry hands when working with moist soil and plants. The material also gives unique grip without losing dexterity. The glove has flower print in purple and light green colors. Garden Basic 5006 is a functional and affordable garden glove in a unique design.
Order
| Size | Art. no. | DB No. | EAN no. | FINFO no. |
| --- | --- | --- | --- | --- |
| CE 07 | 024.67 | 1891964 | 5701952024674 | 6594539 |
| CE 08 | 024.68 | 1891962 | 5701952024681 | 6598362 |
Antal
| Minimum order | bag | cll |
| --- | --- | --- |
| 6 pairs | 6 pairs | 144 pairs |